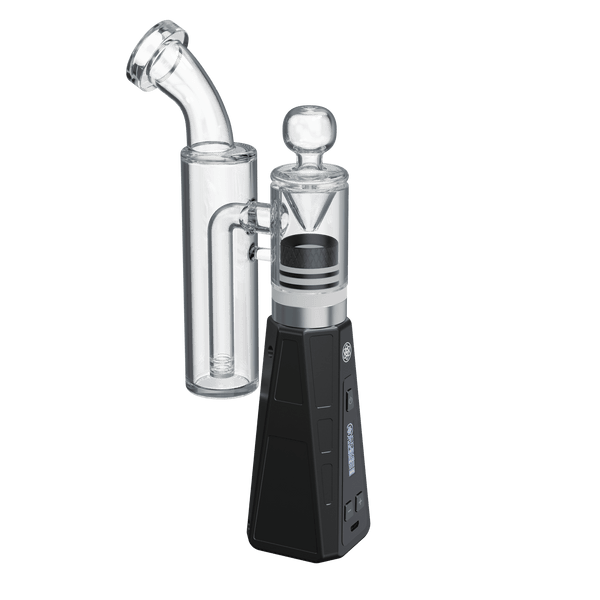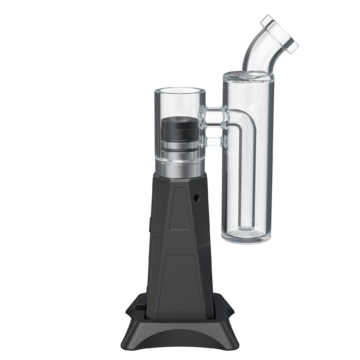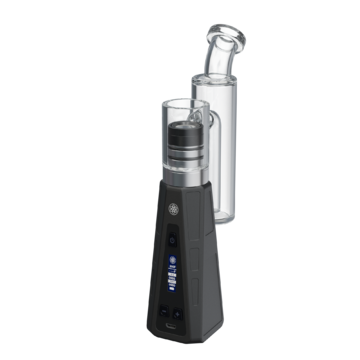 FEATURES
15MM Insert - Largest in the market
3,000 MAH Battery - Biggest battery in the market
Indestructible Atomizer Design - (we back them for 3 years)
Full Temperature ControlV2 - Now with USB C Fast Charging and Metal Heating Element & V2 Glass comes stock!
WHAT'S INCLUDED?
1x DabTech Elite Plus / 3000MAH Li-Ion Battery
1x DabTech Glass Recycler
1x DabTech Elite Plus Stand
1x Quartz Carb Cap
1x Titanium Bowl
1x Ceramic Bowl
1x Quartz Bowl
1x Loading Tool
2x Alcohol Pads
3x Alcohol Sticks
SPECIFICATIONS
Manufactured: Dabtech Vaporizers
Dimensions: Approx. 10'' in Height
Weight: Approx. 2lb (34oz)
Temperature Range: From 280F to 800F
Vaporizer Compatibility: Concentrates
CLEANING
1. Remove the Bucket.
2. Remove the Glass.
3. Clean Them Separately (with your product of choice).
*We prefer some Iso and soapy water. Make sure to clean bucket thoroughly with Q-TIP and Iso after each use as well. 
RETURN & REFUND POLICY
DabTech offers a Limited 1-year warranty on all our products.The limited warranty on the Elite Plus covers the battery, charger, and all electrical components for one year. The glass is not covered under warranty. The atomizer is subject to warranty up to 6 months from date of purchase. If you have a warranty issue, email us  and we will assess your case.
Let customers speak for us