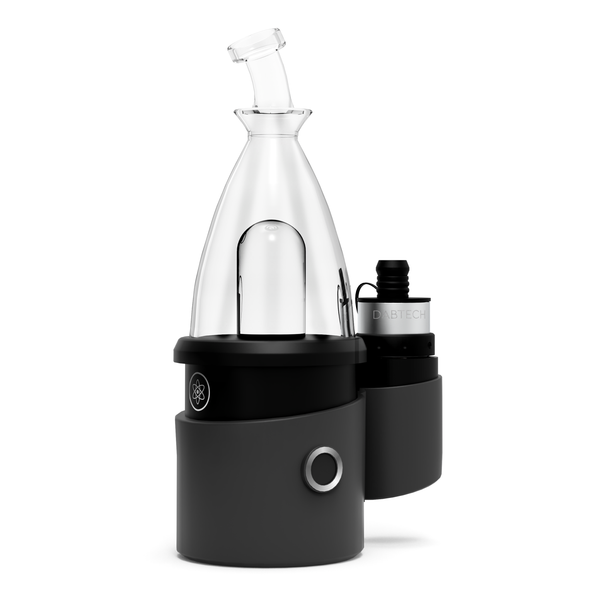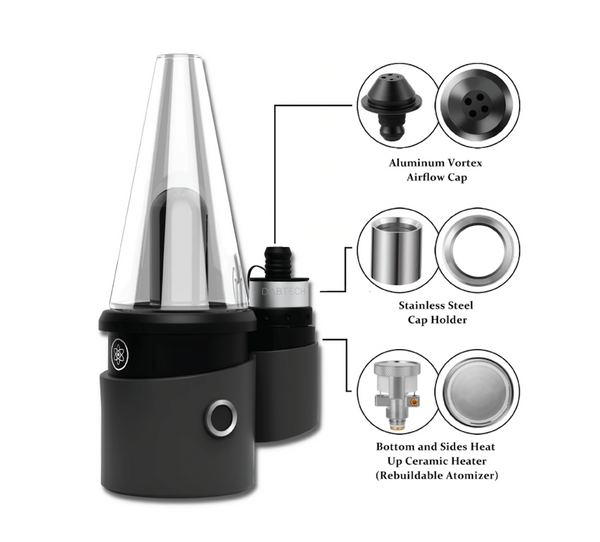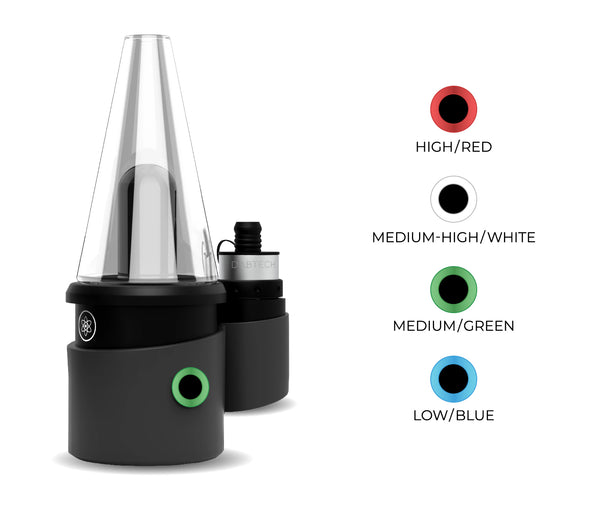 Dive deep into the world of concentrates with the DabTech Duvo X. For those who truly know and love their dabs, this vaporizer is a game-changer. It's not just a tool; it's an experience.

For the Dab Masters: Crafted with precision for those who know their concentrates.
Art Meets Performance: It's not just about getting the job done; it's about enjoying every moment of it.
Crystal Clear Hits: The borosilicate glass bubbler delivers pure, flavorful draws every time.
Maximized Flavor: Our stainless steel carb cap tube ensures you taste every terpene.
Even Heating: Thanks to the 3D rebuildable atomizer, every dab is heated evenly.
Dab How You Want: Four heat settings mean you get the perfect temp every time.
Quick Hits, Long Sessions: A powerful 3150mah Li-Ion battery ensures you're not waiting around.
Trust in DabTech: We stand by our product with a 1-year American warranty.
Level Up Your Dabbing: With the DabTech Duvo X, every session becomes an unforgettable experience.
Return & Refund Policy
DabTech offers a 1-year warranty on all our products. The warranty on the Dabtech Duvo covers the battery, charger, and all electrical components for one year. The glass, buckets and atomizers are not covered under the same warranty. If you have a warranty issue, email us and we will assess your case.
Fast Charging
The Duvo X's battery can be recharged quicker than most e-rigs to help you get back to dabbing instead of waiting.
Ultra Fast Heat Up Time
Depending on how hot you set the temperature, our heat up times range anywhere from 15 to 30 seconds.
Rebuildable 3D Atomizer
The only E-rig in our industry that comes stocked with a 3D rebuildable atomizer that heats the whole dish instead of just the bottom. Enjoy dabbing all your concentrate in just one rip!
1-Year American Warranty
Our 1-Year American warranty comes standard in all our products including the Duvo X, but feel free to reach out with any issues and our support team will help!
Less Scrape & More Vape
With most concentrate vapes and rigs in general, they use atomizers that only heat up at the bottom of the dish, leaving streaks of concentrate on the side of the walls.

Not only does Duvo X's 3D Rebuildable Atomizer come wide enough to pack it heavy, but it also heats up all sides of the dish in order to get the most out of your dabs without wasting any of it.
Rebuild & Replace For Less
DabTech's mission is always to provide the best quality and technology behind our e-rigs, without overcharging. We believe it's possible to provide industry leading rigs while keeping them affordable for our customers.

That's why we made our 3D Atomizer rebuildable so that you don't need to repurchase your favorite rig. Simply find your desired replacement part at our store and save hundreds as you maintenance your Duvo X.
Pack It
Our 3D Atomizer's dish comes wide enough to pack even the biggest dabs.
Heat It
Select amongst four (4) different heating temperatures by double tapping the power button to toggle your preferred temp.
Dab It
Your Duvo X will vibrate once it's reached the desired temperature letting you know it's ready to dab.
Love at first Dab!
Love the Duvo x. Like a sore goober. You can't beat it!!! Wish I had two!!!
Love it
First time dabber.. love the dabrig I bought.. directions sucked.. but youtube.. took care of that..
So far so good......
As a newbie to this at 60 I have to say that I've been impressed with the quality of manufacture, and the ease of use. Cleaning after every use is recommended, but that's just part of the ritual ;)
Awesome
I could not be any happier with this purchase.
Its fantastic and easy to use
The SHIT
This Rig is something Else !!! Like I said IT'S THE SHIT
Totally worth it
This thing is amazing! The design on this device is great. I have only used the low setting so far and this is hands down better than my last device.I have been wanting a new e-rig for a little while, the design , the ease of cleaning, and for the price you would be hard pressed to find a better device.
Amazing
I was skeptical about spending more than $100 for a dab rig, but after wasting money on cheaper wax pens from other companies that rhyme with hookah, that just don't do the job, I decided to go with dab tech. Temperature settings are perfect, it's easy to clean, and you get so much vapor out of the smallest dabs that you could never get from a traditional rig. It will save me money from not wasting concentrate on each hit in the long run. Thanks for a great product! If you're still skeptical, just buy it and see for yourself
It is awesome
I love my Dab Tech. I love that it is just as awesome and half the price of my Puffco.