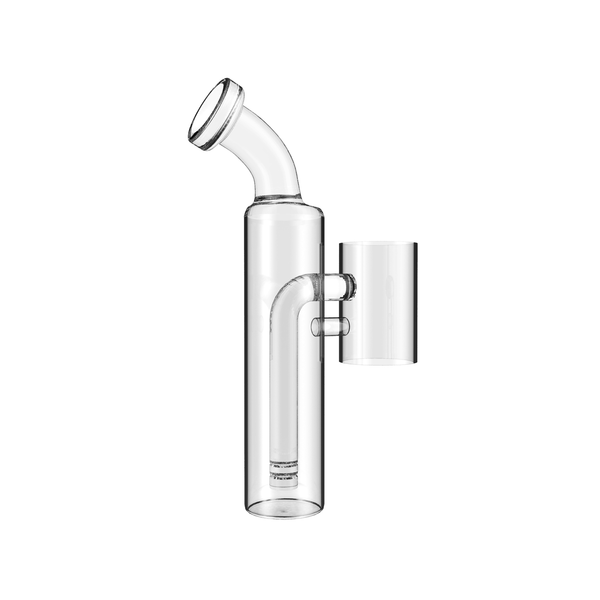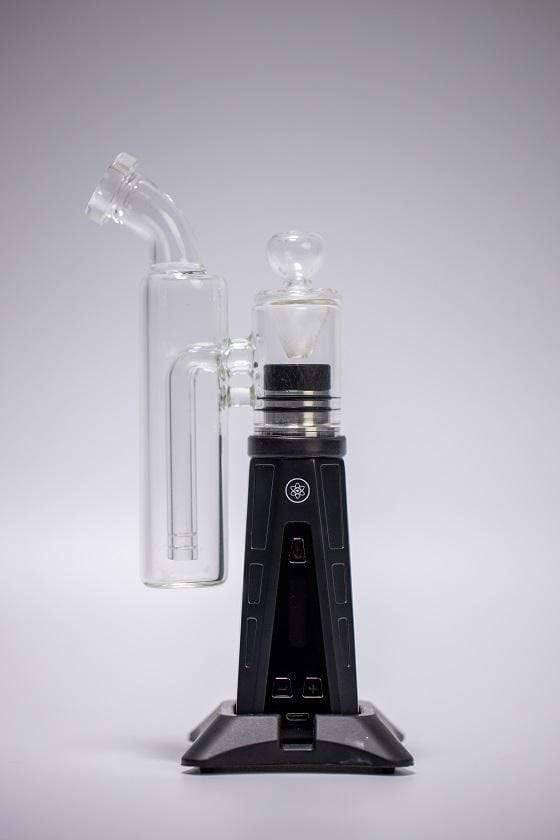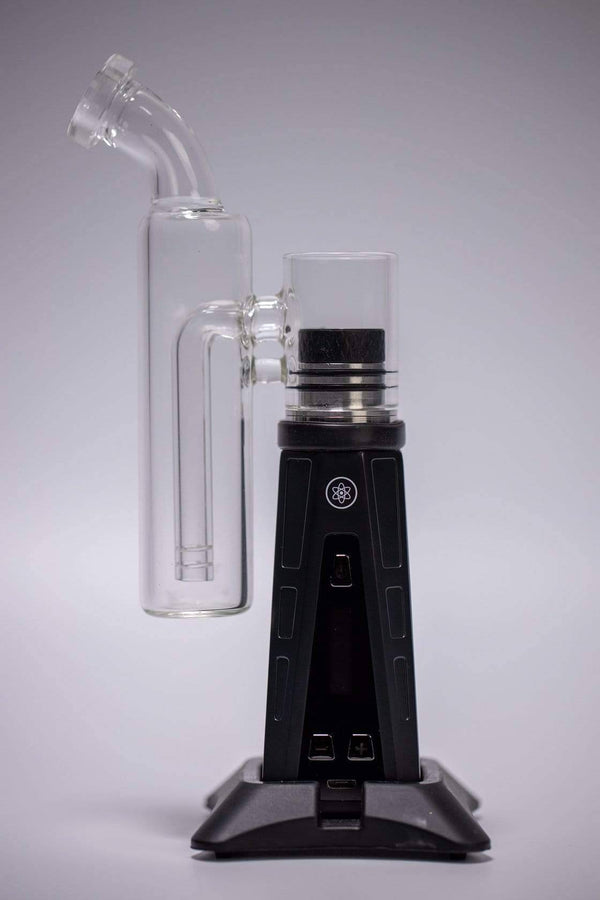 Dabtech Elite Plus Glass V2
1x V2 Glass For Elite PLUS

Our new and improved V2 glass is one of the smoothest drawing rigs in the market. Thanks to its reliable design, the Elite Plus V2 Glass piece, you'll get one of the cleanest, smoothest hits. This attachment uses the soothing qualities of water to iron out even the harshest of hits, leaving you with the cool, refreshing kiss of vapor you demand from a high-end portable rig. While vaping is already easier on the lungs, the water filtration provided by this bubbler attachment makes for an even smoother ride without the turbulence of harsh contaminants and debris.
Silkier draws and cooler vapor
Water filtration for fewer contaminants
Sturdy, reliable design
Easy to clean
Return & Refund Policy
DabTech offers a 1-year warranty on all our products. The warranty on the Dabtech Duvo covers the battery, charger, and all electrical components for one year. The glass, buckets and atomizers are not covered under the same warranty. If you have a warranty issue, email us and we will assess your case.
Amazing
It is my new favorite go to!
Best glass
This is the best glass for this rig ive tried them all 💯
Works like a charm!
This is the replacement piece and it works perfectly!
V2 Glass
This glass is amazing good
Smooth hits an doesn't clog at all . This is a must have for any one with the elite plus an the cloud chasers .
Great Company
Bought the elite plus tje recycler was defective purchased a V2 and got in touch with customer service and since I already purchased a replacement they still sent a free replacement glass so now I got 2 V2 Glass attachments awesome and great customer service
Great product
Improved the whole rig. Works wonderful
Thanks!
Woah!
This thing really helps with getting the big hits. I really enjoy the recycler attachment for a more gentle smoke. But if your looking for the biggest hits the quickest this is the one. Keep up the good work Dabtech! Thank you again for the amazing customer service!
Buy it
So I have the original Elite Plus setup and I loved the base but hated the recycler. It never felt safe or sturdy. Especially after I got a replacement atomizer. So I reached out to customer service and they suggested I get this. I love this!!!!! Hands down between this, the quartz bucket, and the metal atomizer. It makes the Elite Plus phenomenal. As other reviews stated it should've came with this one to begin with.
Nice size
Got this to be my travel glass. Seems nice, like the size unfortunately kiss water every time so keep it clean!