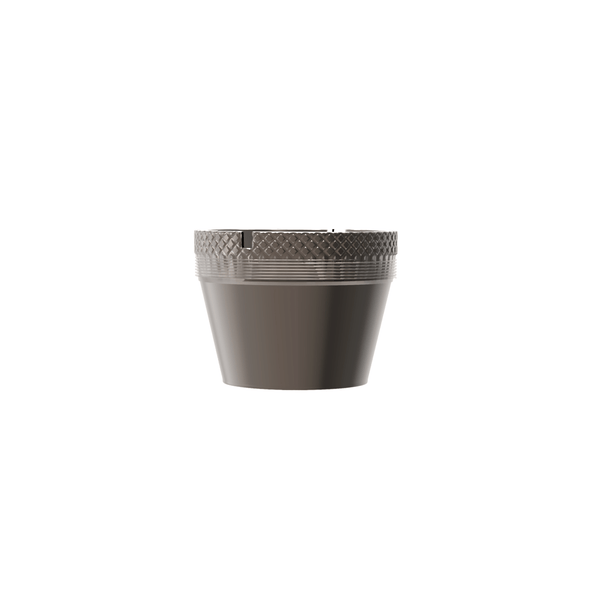 The Duvo Titanium Bucket's are a perfect solution for those seeking higher vapor production and more durability! The Titanium Buckets are virtually unbreakable, so they make great travel companions. The Titanium buckets don't heat up as quickly as the Quartz, but they conduct heat very efficiently. When brought up to temperature, these buckets provide the most vapor production along with precision-crafted from high quality titanium. They feature a simple design to make using them easy even for beginner dabbers.
Easy Loading

High Quality Titanium Construction
Great Heat Retention
Excellent Vapor Production
Includes 1 Titanium Duvo Bucket
Return & Refund Policy
DabTech offers a 1-year warranty on all our products. The warranty on the Dabtech Duvo covers the battery, charger, and all electrical components for one year. The glass, buckets and atomizers are not covered under the same warranty. If you have a warranty issue, email us and we will assess your case.
"THE" Ultimate Dabbing Experience
I recently got the titanium bucket for my DUVO X and I can tell you my dabs are even better now. I liked the ceramic one that came with it, but that titanium rocked me good. Great product, glad I got it!
Nice, but I'd like some different options.
Any plans for a SiC insert, or AlN bucket? The possibilities could be endless...