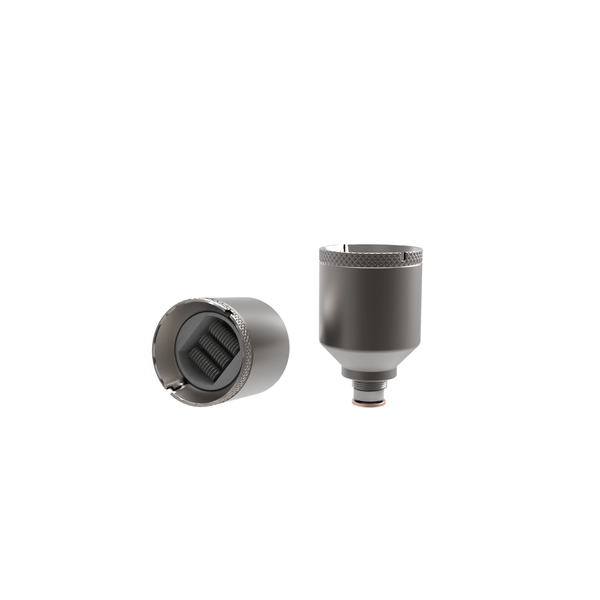 Duvo Triple Titanium Atomizer
Duvo Triple Titanium Atomizer
If you're looking to get the most out of wax vaporization from your Duvo Portable Smart Rig, the Triple Titanium Atomizer is a vital accessory. This piece builds on the rig's already impressive handling of wax vaporization to really capture every nuance of the flavor profiles and not to mention... you'll get the largest hits you've ever wanted. It's a simple, straightforward atomizer attachment that lets you dig right in with ease.


WHAT'S IN THE BOX:
1x Atomizer Housing with Triple Titanium Chamber
Return & Refund Policy
DabTech offers a 1-year warranty on all our products. The warranty on the Dabtech Duvo covers the battery, charger, and all electrical components for one year. The glass, buckets and atomizers are not covered under the same warranty. If you have a warranty issue, email us and we will assess your case.
Personal Favorite of the 3 options
Best option of the 3 atomizers the duvo comes with! The only one I've bought time and time again.