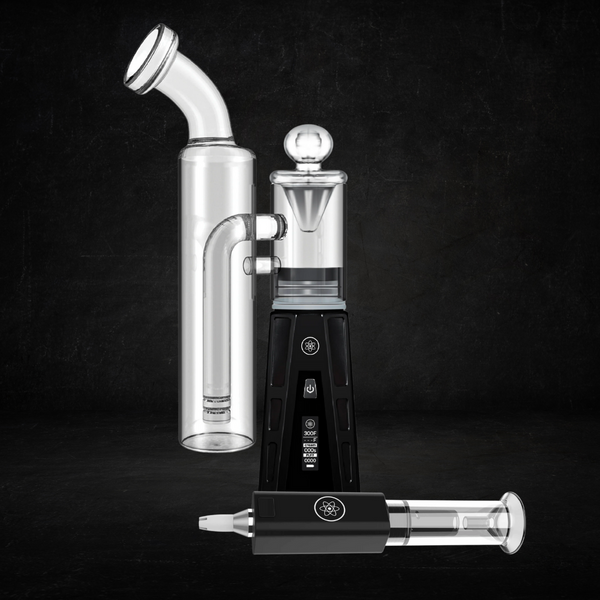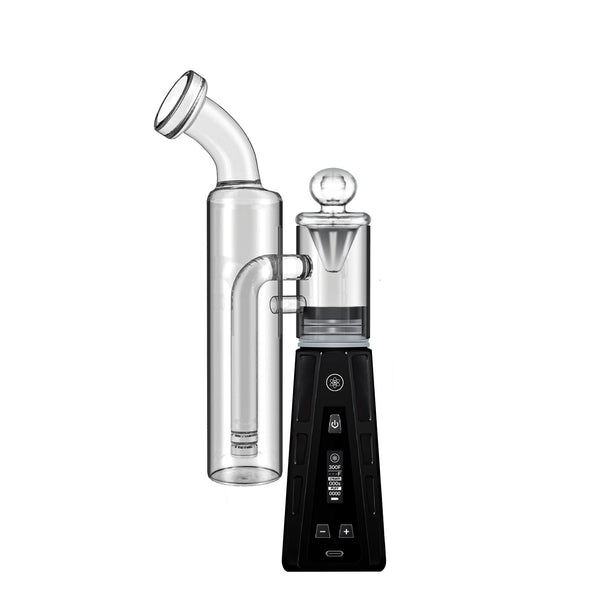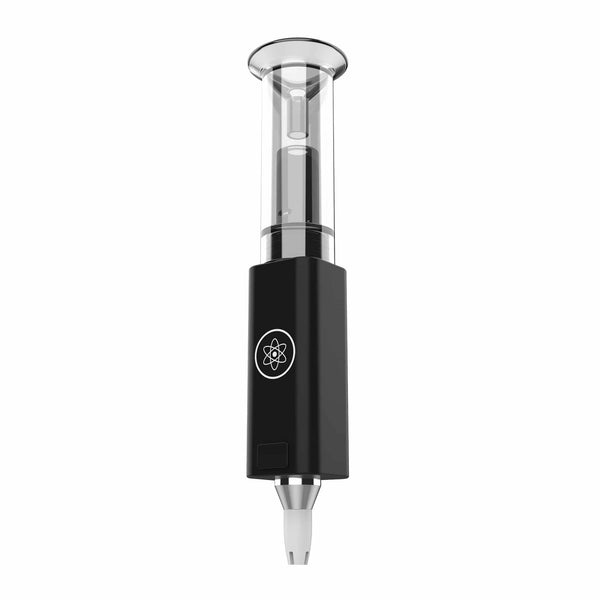 Dabtech Elite Plus
The Dabtech Elite Plus is an innovative portable Electric Dab Rig for Concentrates. The Elite Plus Smart Rig gets you started with out-of-the-box temperature control that lets you select the temperature range from 280°F to 800°F within a simple button click. The Elite Plus functions by heating up your choice of Ti, Quartz, or Ceramic bucket within the atomizer chamber, making the experience as close to a traditional dab as possible.
This electric rig is only 10 inches in height and approximately 1.5lb in weight, so it's easy to use and carry wherever you go. Unlike other desktop rigs or electric vape rigs, the Elite Plus uses a 3000MAH internal battery that allows for up to 40 dabs!
Intuitive audio feedback uses sound to establish communication between you and the Elite Plus Vape Rig so that you know what features you're activating without a second glance. The Elite Plus also provides you with real time temperature feedback, so you always know exact temperatures.
DabTech Daborizer
Dab on the go, anytime anywhere thanks to the versatility of the Dabtech Daborizer. Just push the power button, let the ceramic or quartz tip heat up to your preferred temperature, and you're good to go. The built-in glass works like a water filter for a smooth experience that's spill-proof too! With the Daborizer, you get it all, great clouds, great flavor, no waste, and no torch!
But we didn't stop there with this flexible unit. It also comes with a replaceable tip atomizer and a dual-purpose cap/mouthpiece, as well as a micro USB rechargeable battery. The Daborizer is our most portable unit ever, as well as one of our most popular. And when you try it for yourself, from the very first moment, you'll understand why! Every rig we build and design is crafted to the highest quality standards and backed by a limited 1-year warranty.
Return & Refund Policy
DabTech offers a 1-year warranty on all our products. The warranty on the Dabtech Duvo covers the battery, charger, and all electrical components for one year. The glass, buckets and atomizers are not covered under the same warranty. If you have a warranty issue, email us and we will assess your case.