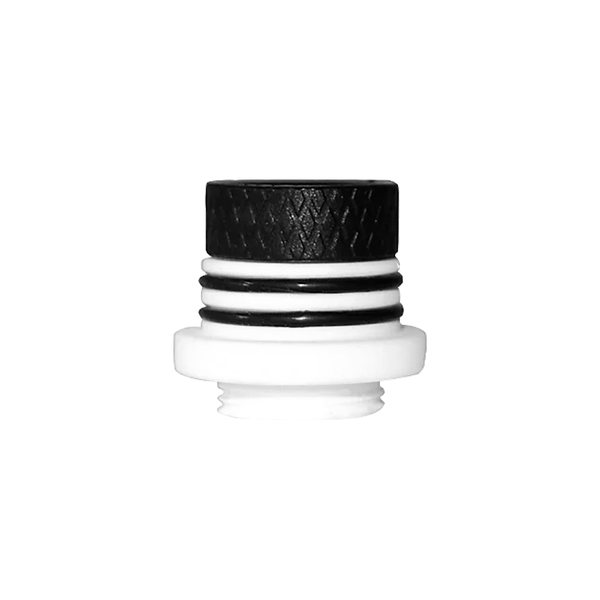 Elite Plus Heating Element
Dabtech Elite Plus Heating Element (Atomizer)

We pride ourselves on releasing a unit that does not require constant atomizer replacement.
Metal - More Sturdy and durable. Does not get as hot as Ceramic, but stays hot for longer. Made of medical grade material.
Ceramic - Less durable, but also does not retain heat as much, which makes the outside cool down faster.
Return & Refund Policy
DabTech offers a 1-year warranty on all our products. The warranty on the Dabtech Duvo covers the battery, charger, and all electrical components for one year. The glass, buckets and atomizers are not covered under the same warranty. If you have a warranty issue, email us and we will assess your case.
Device and Coils work as they should.
Ordered an extra coil thinking I'd burn up.the one that came with the device but were 400 dabs in with no problems other then regular cleaning!
Part Works Great
Had the original element start to short and emailed dabtech. Customer service was top notch and they replaced it with the Metal Heating Element right away. It works great now and am one happy camper.
Sweet!!!
Very sturdy. Awesome heat. Love the connection. Would recommend 👌
Looked out
My piece was over the warranty allotted time, but dab tech, still sent me a free atomizer even with that knowledge, cool as hell. Thanks
Elite Plus Heating Element
Works like a charm
I haven't tried the new metal one yet. But I just recently purchased the replacement ceramic heating coil. Works great just like expected, no problems at all.
Buy it now
Love the metal heating. Heats way faster than the ceramic. I swear it should come with the metal plate and the v2 glass with the elite plus.
Amazing Customer Service
I thoroughly enjoy the house is set up works. Unfortunately the ceramic heating element breaks extremely easily.I thought that I cleaned it incorrectly the first time and it broke. The amazing staff at DabTech sent me a replacement. Unfortunately the replacement part broke after five days of use. Now I'm just gonna order the titanium heating element and hope for better results. Amazing rig and prompt customer service. Just steer clear of the ceramic heating element.
Honest review
Well, if you're thinking about purchasing a DabTech product, just know that you're not only purchasing a great device, you also investing on some 5 star customer service. I was having problems with my Elite Plus' heating element. I was upset at first because I had only about 5 months with the item and I thought I was going to have to make another purchase. Well, this is why I am giving a 5 star. I emailed customer service about the problem I was having. They replied within 24hrs and helped me figure out what was wrong with the product. I sent them a video and they promptly told me the problem. It was the heating element. To my surprise, they had already shipped me another heating element, COMPLETELY FREE. No shipping or anything. Needless to say, if you buy from DabTech; you'll be good if you need assistance. Thank you guys for the help. I apologize for the paragraph but I felt it needed it.
Nice to have it working again
Element works as expected